Body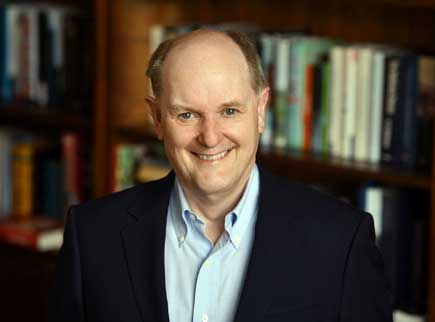 From the Master:
Students at Selwyn come from across the UK and from all over the world, reflecting Cambridge's stature as a global university. We're always pleased to hear from potential applicants, and you can find out more on this website: just go to our admissions page, or you can read our Prospectus. But I hope it's helpful for me to add a few thoughts about why you might consider Selwyn – and what all our students can expect here.
We're friendly. Almost every college says that, but we really are. We believe in academic excellence - and also a strong sense of community, with everyone supporting each other and with respect for individuals. There's a great atmosphere around the place and lifelong friendships are forged here. There's plenty of help from tutors, directors of study and other staff if you need it; and we even have college dogs available to assist if you're having a stressful day.
There's a lot of intellectual firepower here. Our students work hard, and the college has a strong standing in the academic league tables. In the most recent published version we were ranked in the top 10 of Cambridge colleges by the Tompkins Table. Our Fellows are world-class in their research and teaching. You'll find renowned experts in topics from Cromwell and Dante through to gene therapy and LED lighting. Selwyn's Fellows have broadcast on platforms as varied as BBC Radio 3 and Netflix, and they are regularly keynote speakers at conferences and contributors to academic journals – as well as writing a number of well-received books.
We have a lovely location. Selwyn is close to the geographical centre of the University. The Sidgwick site – with faculties such as Law, Economics, English, History, Classics and Modern Languages – is at the bottom of our garden. We're closer than most to the new university developments in West Cambridge; and we're about a 5 minute walk from the back of King's College, which you can go through to get to the centre of town. Yet we also have lots of space, including extensive gardens and a woodland walk, and all our buildings are on a single site. Here are two videos you might find interesting. The first has some aerial shots of the college and its grounds; and the second offers a terrific sense of what the college is like when a summer school is in session from the vlogger Unjaded Jade.
Our accommodation is high quality. We spent £13m refurbishing Cripps Court, where first-year undergraduates and some graduates are housed, and it now has en-suite rooms throughout. Then there's historic Old Court, dating from the 19th century, and the much-praised Ann's Court which was built this century. You're guaranteed accommodation in college throughout undergraduate and most graduate courses. We have built a state-of-the-art new library and auditorium, which opened in 2021. We've given a smart new look to our servery and bar, with the added attraction of barista coffee and cake available throughout the day.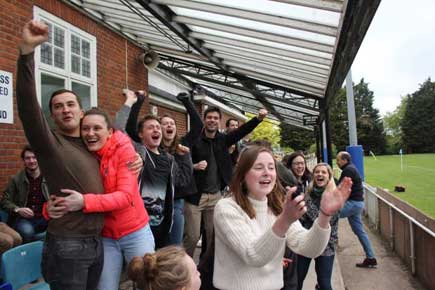 We also have fun. I'm a former director of sport at the BBC, so I believe strongly in the power of sport and you'll find me cheering on our college teams in football, netball, rugby, rowing and the rest. I'm also delighted when students make a name for themselves in acting or journalism or all the other activities you can find across Cambridge. We're particularly keen on music: our Chapel choir is making quite a name for itself with its international tours and its successful recordings. It has also featured in the BBC's Choral Evensong, broadcast from the college chapel.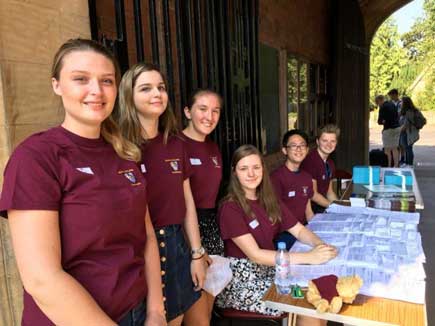 A lot of great people have studied here. They include the president of the Royal Society, Sir Adrian Smith; actors Hugh Laurie and Tom Hollander; the novelist Robert Harris; the writer and comedian Viv Groskop; the distinguished academics Claire Warwick and Juliet John; Labour MP Wes Streeting and former MPs Simon Hughes and John Gummer; media figures David Thomson and the director-general of the BBC Tim Davie; the broadcaster and barrister Clive Anderson; and the lawyer and businesswoman Zia Mody. We're proud to have been one of the first colleges to admit women students.
We enjoy keeping in touch. You can follow us on Facebook (search for Selwyn College Cambridge) and our Twitter and Instagram accounts are @selwyn1882. You can also email me at master@sel.cam.ac.uk and I guarantee a personal reply. Though nothing beats coming to see us – and, we hope, becoming part of Selwyn.
With best wishes,
Roger Mosey
@rogermosey