Body
Established in the Victorian period, the beautiful College gardens have been developed into a landscape of extensive lawns, mature trees, richly planted flowering borders and beds, and collections of shrubs from around the world.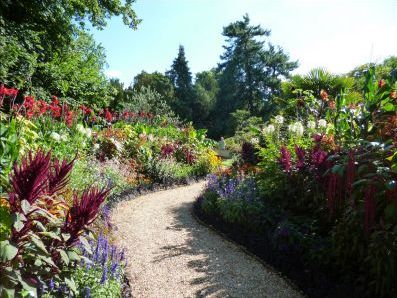 A tour of the gardens
Visiting Selwyn? Read the printable gardens guide and suggested tour of the gardens. Packed with useful information to help you ensure you don't miss anything.
Season by season
Find out what happens in the gardens throughout the year.
Past, present, future
Past and present gardeners have contributed in their own way to harmonise the garden with the imposing buildings that Sir Arthur Blomfield designed. Read more...
Become a Friend of Selwyn Gardens
Please consider supporting Selwyn's wonderful gardens. Like our other 'Friends' schemes (Friends of Selwyn Choir, Friends of the Boat Club) we simply want to provide a focus for individuals who might be keen gardeners themselves and who might like to help specifically with the care, maintenance and development of Selwyn's glorious gardens. Full details can be found online here.
Victorian Border Plant List