The college has welcomed its 2021 undergraduate freshers with a series of induction events – and then a group photograph taken in Old Court on the morning of Monday October 4th. The location moved from the Hall steps to outside Chapel because of the marquee which is still in place on the lawn, and older members will remember this as the traditional place for matriculation photos.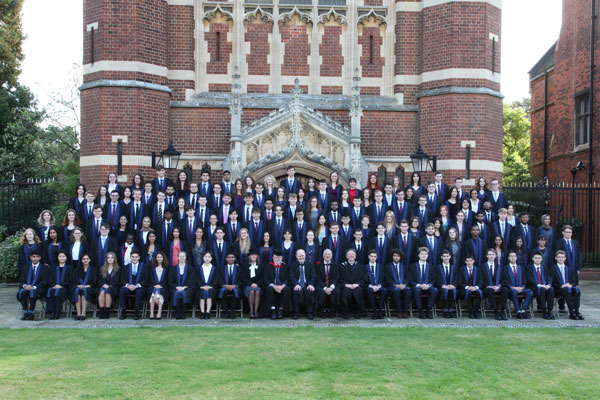 The college is planning as much in-person activity as possible in the coming weeks, underlining Cambridge's commitment to small group teaching – and a full range of societies and sporting activity. We are delighted that our new students are with us, and we wish them all the best in their studies.
Photograph by Howard Beaumont.