The college has welcomed its new undergraduate and postgraduate students, with a series of introductory events – and the traditional photographs in Old Court.
The photo below of undergraduate freshers was taken on Monday 3 October by Howard Beaumont.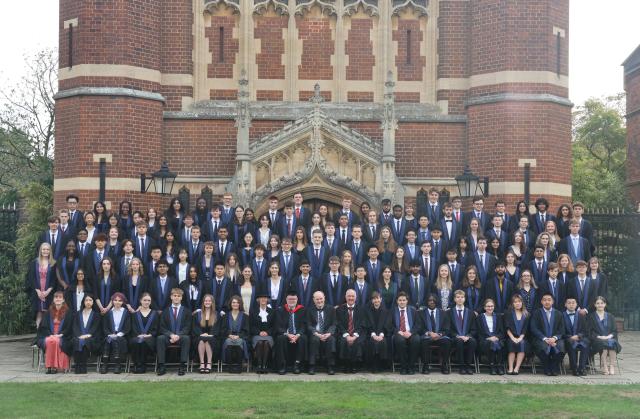 Graduate students arrived a little earlier, and their matriculation was on Friday 30 September. They're seen in a more informal pose. This year's postgraduate intake represents 35 different countries: Algeria, Australia, Bangladesh, Brazil, Canada, China, Denmark , France, Georgia, Germany, Iceland, Italy, India, Indonesia, Ireland, Republic of Korea, Japan, Kenya, Malaysia, Myanmar, Norway, Pakistan, Peru, Poland, Portugal, Serbia, South Africa, Spain, Sweden, Switzerland, Thailand, Turkey, USA, UK and Zambia.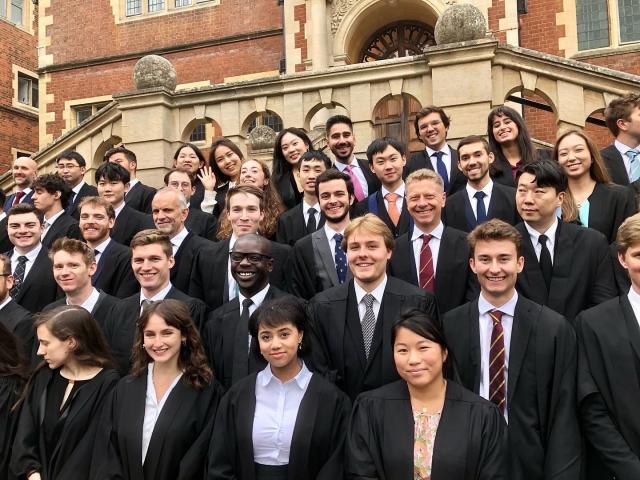 We wish all our new students success in their studies, and we are delighted that they are now part of our community.