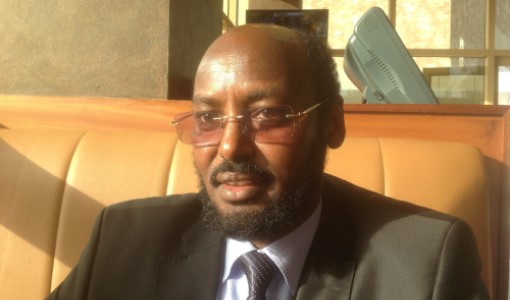 It has been announced by Lambeth Palace that the Archbishop of Canterbury has awarded Selwyn alumnus Professor Joseph Galgalo his highest award, the Cross of St Augustine, for services to the Anglican Communion.
The citation says that Professor Galgalo has been honoured for being a leading Anglican African theologian, an entrepreneurial vice-chancellor of a Kenyan University and a significant influence in the Anglican communion.
Professor Galgalo has taught African and Systematic Theology at St Paul's Limuru for eighteen years. As vice-chancellor for the last nine, he has overseen extraordinary growth in this ecumenical university: trebling the number of students and academics; founding three new campuses; and, without overseas grants, establishing thirteen new buildings on the Limuru campus.
After teaching children of nomadic parents at Bubisa primary school in Northern Kenya and studying theology at Kabare and Limuru, he gained his PhD in Systematic Theology from Selwyn College in 2001, contributing a chapter to the Festschrift for his supervisor Professor David Ford – a Selwyn fellow – in 2013.
He wrote African Christianity: the Stranger Within (2008); edited Theological Education in Africa (2004); and co-edited Theology, Society and Disability (2010); and contributed to Witnessing Together: Global Anglican Perspectives on Evangelism and Witness (2019). 
In 2015 he gave the inaugural seminar papers of the Mission Theology in the Anglican Communion project at both Durham University and Lambeth Palace. In February 2020, he gave the prestigious biennial Henry Martyn Lectures at Cambridge University entitled 'The uniqueness and universality of Jesus Christ: inculturation Christologies in Africa'. At the time, he joined us for dinner in the college; and we are pleased now to congratulate him on this award.
Credit: photo courtesy of Dr Graham Kings.