Our new building was handed over to the college on March 22nd by the contractors Barnes Construction.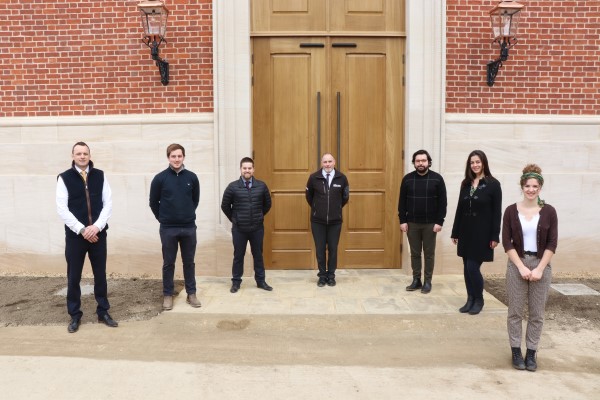 The keys were received on behalf of the Selwyn community by representatives of the MCR and JCR: Mehmet Doğar, MCR treasurer; Anamaria Koeva, MCR part-time students officer; and Poppy Robinson, JCR vice-president.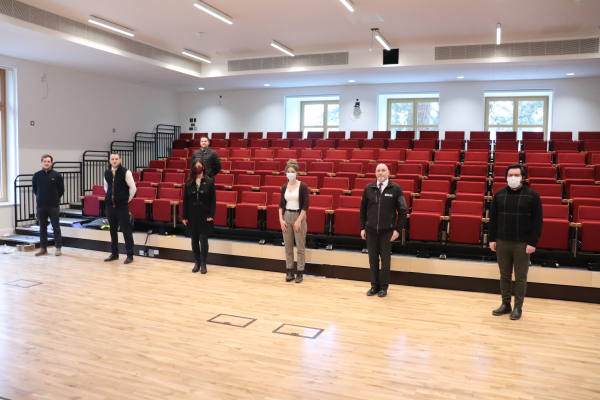 They and the construction team are seen outside the doors to the Quarry Whitehouse auditorium - and then inside the building. The auditorium will be opened later this Spring; and the Bartlam library, on the top two floors of the building, will be operational by the start of Michaelmas term.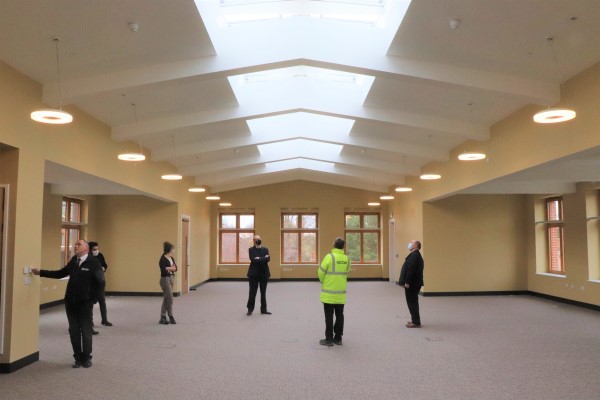 The project has cost almost £13m - all of it funded by college alumni and friends. We're extremely grateful for the amazing support.