Most of the scaffolding has been removed from Selwyn's new building – giving a chance to see it properly for the first time. On the corner of Grange Road and West Road, the building will house the Bartlam library and the Quarry Whitehouse auditorium; and it is expected to be handed over to the college by the contractors Barnes Construction in the early spring of 2021.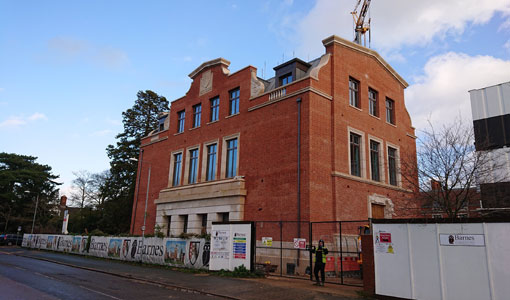 The auditorium will be on the ground floor of the building, with the library on the first and second floors.
The project has been fully funded by college alumni and friends, with more than 1000 people contributing towards the cost of £12.6m. We are hoping to start inviting people to look round, health regulations permitting, in the summer of next year. The building should be fully operational for students and our wider community next autumn.