Planning is well underway for the start of building work on Selwyn's new library and auditorium – which will be constructed during 2019 and 2020. The project will create a library fit for the digital age, with a mix of communal and individual spaces for students to work; and the auditorium will be a flexible space with tiered seating for lectures and performances. The site is on the corner of Grange Road and West Road, completing the acclaimed Ann's Court development.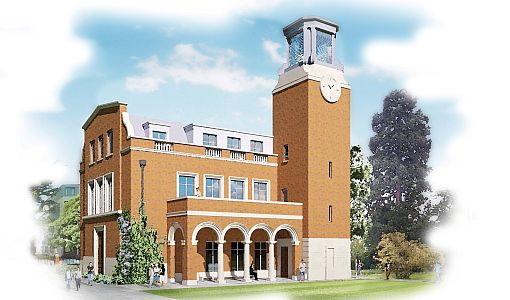 The total cost of the building is expected to be £12.6m, and more than £10m has been raised already. The college is now launching a set of opportunities for alumni and friends to support the project by buying a brick, a chair or a paving stone – with the aim of raising the £2m needed to meet our financial goal.
You can see the plans and make an online donation here:
https://www.selwynalumni.com/main-website-pages/library-and-auditorium
Or for more information, please contact our development team via
development@sel.cam.ac.uk
or call Erin Bond on 01223 767846.