Selwyn's General Admission 2023 took place on Friday June 30th, with all the traditional events: the gathering in Old Court for the graduands' photograph and then the procession to the Senate House for the university ceremony. We offer our heartiest congratulations to all those who took part.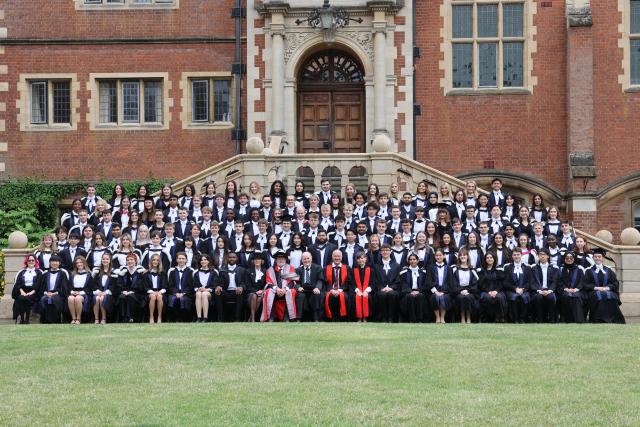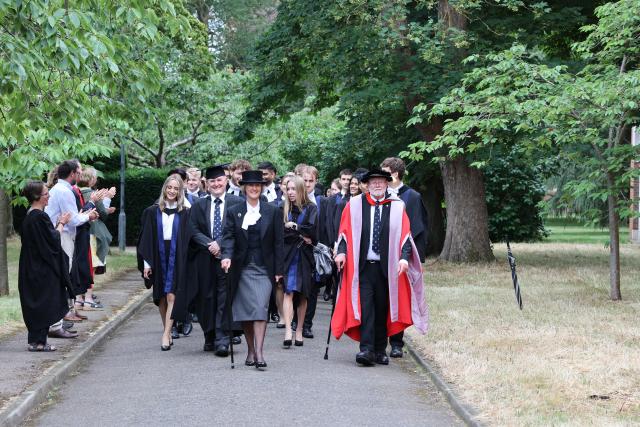 This year had some small differences due to the industrial action which has delayed some marks and results. Some degrees were awarded in absence first thing in the morning, so that all Selwyn students were then able to take part in the events on an equal basis. The words used by the vice-chancellor's deputy were changed slightly, from awarding a degree to celebrating the end of studies. But otherwise it was a completely normal day, with the Senate House packed to the rafters with families and friends.
For more photographs and videos, please see our Facebook page www.facebook.com/Selwyn.College.Cambridge or look for @selwyn1882 on Instagram and Twitter.