It is with great sadness that we report the death on January 5th 2019 of Dr Christopher Johnson, Honorary Fellow of the college.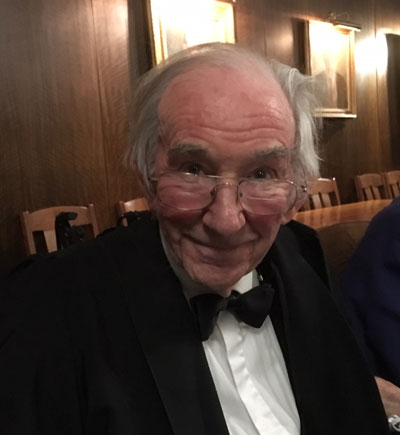 Chris came to the college as an undergraduate in 1950; and, as a talented physicist, he became a Fellow of Selwyn more than 60 years ago. He went on to be a distinguished Bursar here and at St John's College. It was during his time as Selwyn"s Bursar that Cripps Court was constructed and the larger, modern college became established.
We send our deepest sympathy to his wife June, his family and friends. Dr Christopher Johnson, 1931-2019, RIP.