The college has admitted Peter and Christina Dawson as Fellow Benefactors. This is in recognition of their generosity to the college in establishing the Dawson Fund for mental health and more recently in funding the expansion of our nursing support within Selwyn.
Mr and Mrs Dawson were welcomed as Fellow Benefactors and formally admitted to the role in a short ceremony in the Master's Lodge on Thursday April 7th, and they were then entertained to dinner in Hall with fellows, students and staff representatives. The Dawson Fund means that current Selwyn members can be given immediate and specialist help on a range of mental health issues; and the expanded role of nurse has resulted in advice being available full-time and year-round as against provision which had formerly been part-time and term-only.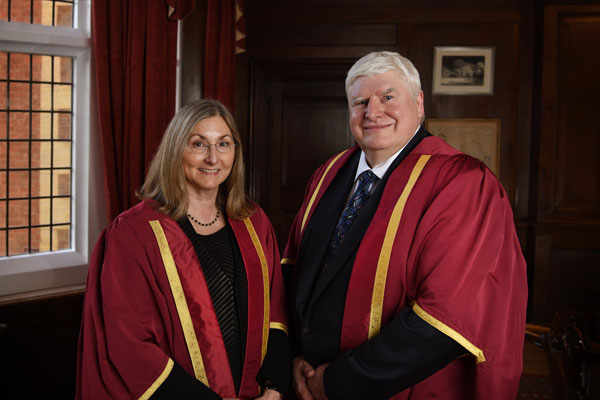 The role of Fellow Benefactor was created by Selwyn in 2016 to mark exceptional philanthropy. The Dawsons join a distinguished list:
·         Jim Dickinson
·         Robert Martin
·         Katya Speciale
·         Robin Jeffs (who sadly died in 2021)
·         Tom Bartlam
·         Gareth Quarry
·         Jill Whitehouse
We are enormously grateful to them, and to everyone who supports the college and its students.