The college is delighted to have hosted its second General Admission of the year – this time principally for the undergraduates whose degree ceremony was postponed in 2020.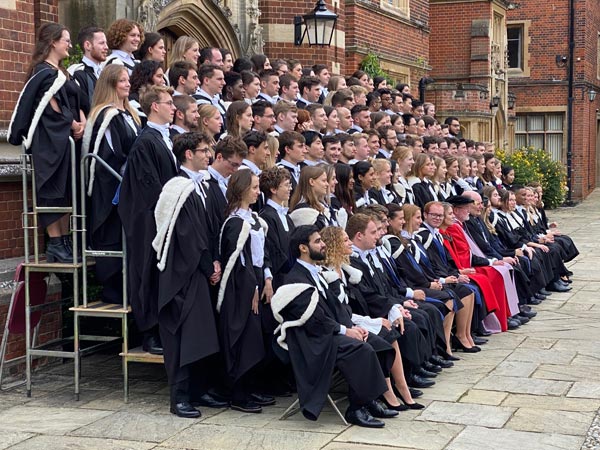 Cambridge University was one of the first in the country to reintroduce in-person graduations, and the ceremony for this year's undergraduates took place on schedule in July. On September 11th we were able to catch up with the students who had previously missed out, and Selwyn offered them a formal leaving dinner hosted by the Master and Fellows - and then a day when they and their families could celebrate their achievements.
In the university Senate House there was a mix of some degrees being awarded in the usual way; but also some students being "congratulated" if they had previously taken their degree in absence. The ceremony was the same for all, except for a slightly different phrase in Latin!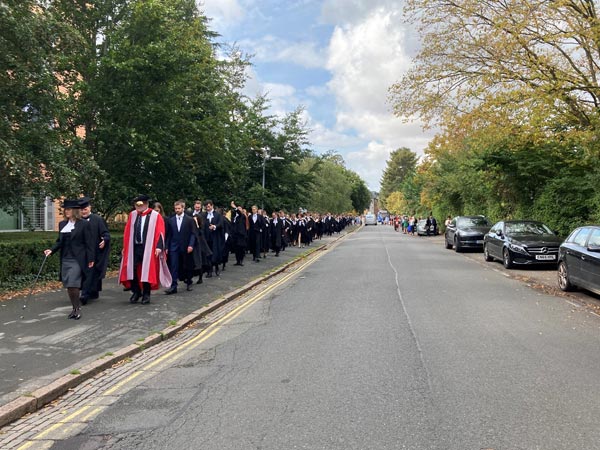 Our photographs show the traditional graduands' photo being taken in Old Court; then the procession making its way down West Road; and finally families and friends enjoying a picnic provided by the college.