Our alumnus Tom Bartlam (SE 1966) returned to Selwyn on October 20th for the official opening of the new Bartlam Library.
Tom studied law at Selwyn and he has been a major benefactor of the college for many years, before becoming a key figure in enabling the library and auditorium project to happen. Tom's children Ed and Hattie and his sister Caroline also attended the opening celebration. He is seen (centre, in front of the pillar) with a range of current Selwynites – including three Masters: Richard Bowring (left) and Sir David Harrison (right) along with Roger Mosey.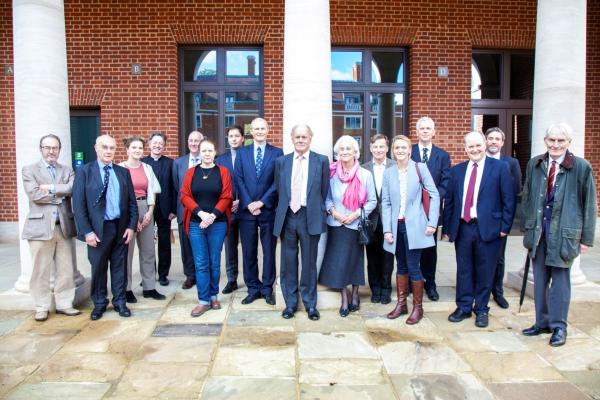 The library, part of a construction project totalling £13m, is already proving highly popular with students; and we are grateful to all the alumni and friends who contributed to its funding.