The president of Selwyn's MCR for 2023 will be Joel Kandiah. The MCR represents our community of postgraduate students working towards higher degrees. It currently has around 330 members from various nationalities and educational backgrounds.
Joel is a 1st Year PhD student in Biostatistics. He previously attained his Master of Mathematics at the University of Warwick in 2021. Before arriving at Selwyn, Joel worked for UK Health Security Agency where he aided in predicting the numbers of national infections, hospitalisations and deaths due to SARS-CoV-2 (the virus which causes Covid-19).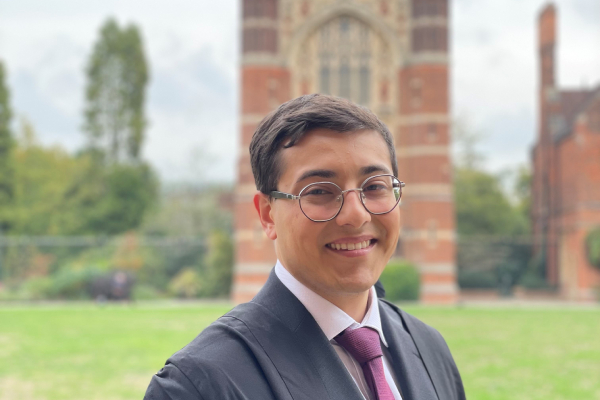 As president of the MCR, he will become a member of the college council and governing body, and a trustee of the college.