The college is pleased to announce that it has created an enhanced role for a college nurse. The revised post comes with added responsibilities for the wellbeing of our whole community – and the nurse will have expanded hours and a commitment to being here throughout the year.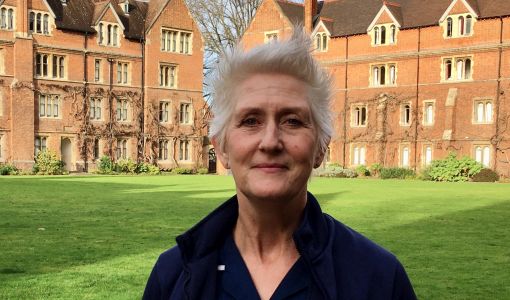 The new nurse, who began work on January 27th, is Carolyn Taylor. She will be available both in term times and vacations, and she is going to evaluate the optimal hours when she will be in college in the light of experience in her first few weeks. This will result in a significantly better service for students, particularly the graduate community. As well as being able to help with student and staff illnesses and wider health concerns, we will encourage the nurse to recommend steps for Selwyn to be a place where we seek the best possible physical and mental wellbeing for everyone who lives and works here.

This role has been made possible by a very generous donation from Peter and Christina Dawson, who will soon be installed as Fellow Benefactors of the college. They have previously endowed a fund that allows us to offer extra and tailored support for students with serious mental health issues, and there has been considerable benefit from this already.