Yorkshire has been the focus of much of our recent outreach work – with primary school pupils travelling to the college to see what Cambridge is like, and college staff visiting Leeds for activities in the HE+ programme.

In the last week of November, we hosted fifty-two Year 4 students from Leeds, who took part in an "Information Scavenger Hunt" which required discovering a range of information including the names of the Master's dogs! This is part of a programme aimed at building interest early in attending university and showing that Cambridge is a welcoming place for people whatever their background.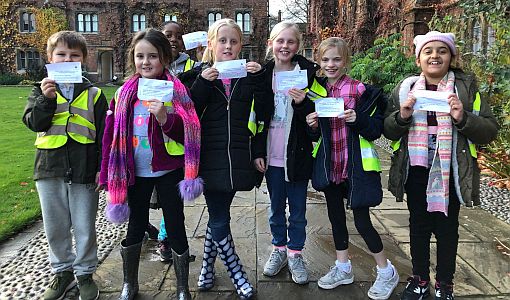 For older children, there was the launch of Selwyn's new HE+ programme in Leeds involving Year 12 students from seven schools: Allerton High School, Elliott Hudson College, Notre Dame Catholic Sixth Form College, Ossett High School, Pontefract New College, St Mary's Menston and Woodhouse Grove.

The event took place at Notre Dame and the sessions included a talk by schools liaison officer Chloe Cupid (centre in photo) on 'what is a lecture?', then a lecture by Dr Kirsty McDougall (left) on forensic phonetics. Also in the photo are teachers Kitty Graham (Notre Dame) and Clare Lucas (Elliott Hudson) with Becky Taylor (Cambridge Admissions Office).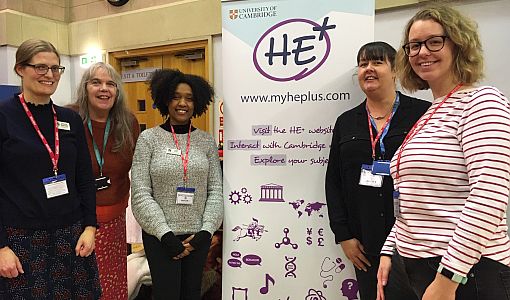 This picture shows participants from Elliott Hudson College with Chloe and Kirsty.