The annual Telephone Campaign is underway, with current students calling alumni and friends to update them on recent developments at Selwyn. We're also grateful for support for the big challenges facing the college: backing students with bursaries and grants; ensuring we have the best teaching; and providing world-class facilities. There's more about the plans for a new library and auditorium here: 
https://www.selwynalumni.com/main-website-pages/library-and-auditorium
.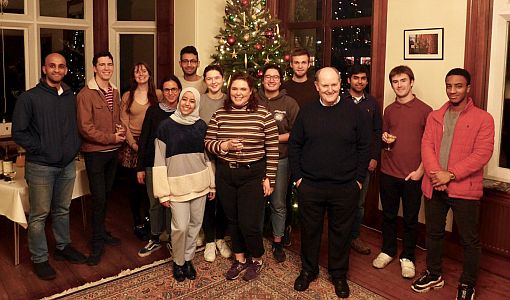 The callers are seen around the Christmas tree in the Master's Lodge with Roger Mosey. The campaign continues until December 19th, and you can also contact us anytime via
development@sel.cam.ac.uk
.