A number of new pictures have been put on display in the college Hall. They're part of a series taken by the photographer Jeff Overs, which began with portraits to mark 40 years of co-education in the college. Now the portfolio has been expanded to include students, staff and Fellows from 2019, with the aim of showing the breadth and diversity of the Selwyn community.

Our homepage photograph shows three Chemistry students: Zosia Staniaszek, Jack Entwistle and Mads Studholme. It's now to be found on the south side of Hall, alongside High Table.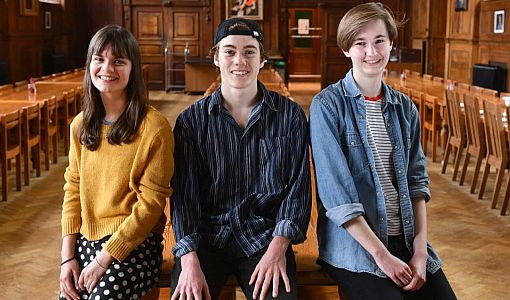 Also featured are three undergraduates studying Modern & Medieval Languages: Alannah Young, Mary-Hannah Oteju, and Cathy Wardle. Their photograph hangs on the north side of Hall, near the main entrance.