Members of Selwyn have been part of successful Cambridge University teams taking on Oxford in the seasonal Varsity matches. Here are some of the highlights, illustrating the wide range of sports enjoyed in the college and the university.
Pierson Klein (Masters student in Criminology 2022-23) represented Cambridge as number 1 seed in the recent women's Oxford vs Cambridge squash varsity match in London. She won 3 sets to love (9-1, 9-4, 9-0) as part of the overall victory. She is seen far right on the second row. In the men's team, undergraduate Isaac Milford (far left in the photo) was also a winner playing at number 5.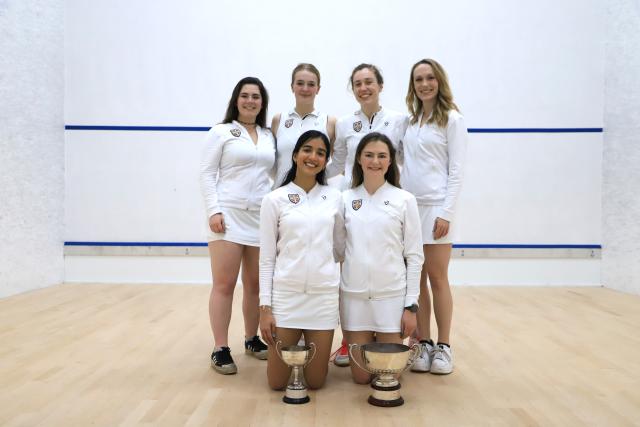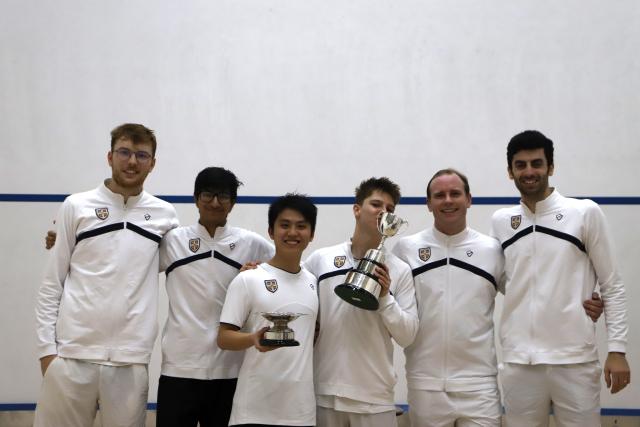 In Fencing, Isabella Synek Herd (3rd year, architecture) led the W2 team in their varsity match which took place in Oxford – and recorded the first W2 triumph since 2016. Isabella is on the front row, second from right, in the photo.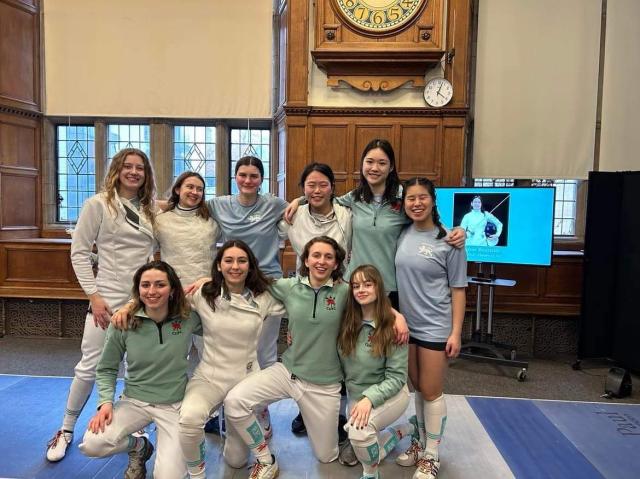 Selwyn was also represented in the victorious men's ice hockey team. Oxford versus Cambridge is claimed to be the oldest fixture in the sport, with the original match taking place in St Moritz in 1885. After the 2023 version, which Cambridge won 4-0, our law student Tom Griffiths is pictured holding the original Patton cup, which has just returned from the hockey hall of fame in Toronto. Cambridge have now won 5 varsity matches in a row for the first time in their history.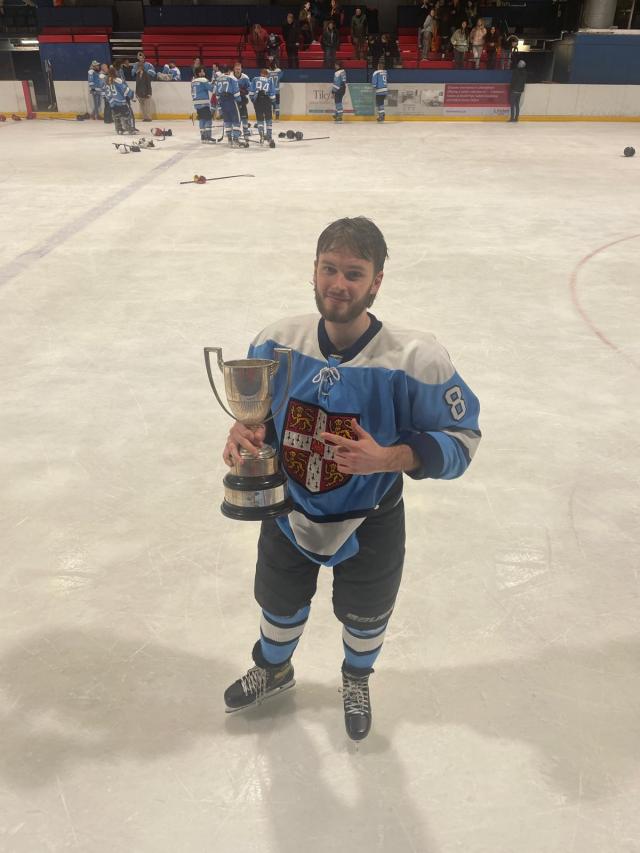 We congratulate these and all other students who've been taking part in Cambridge's many sports events.