We asked our Director of Studies, Dr Jörg Haustein, a few questions...
Why should I study Theology, Religion, and Philosophy of Religion?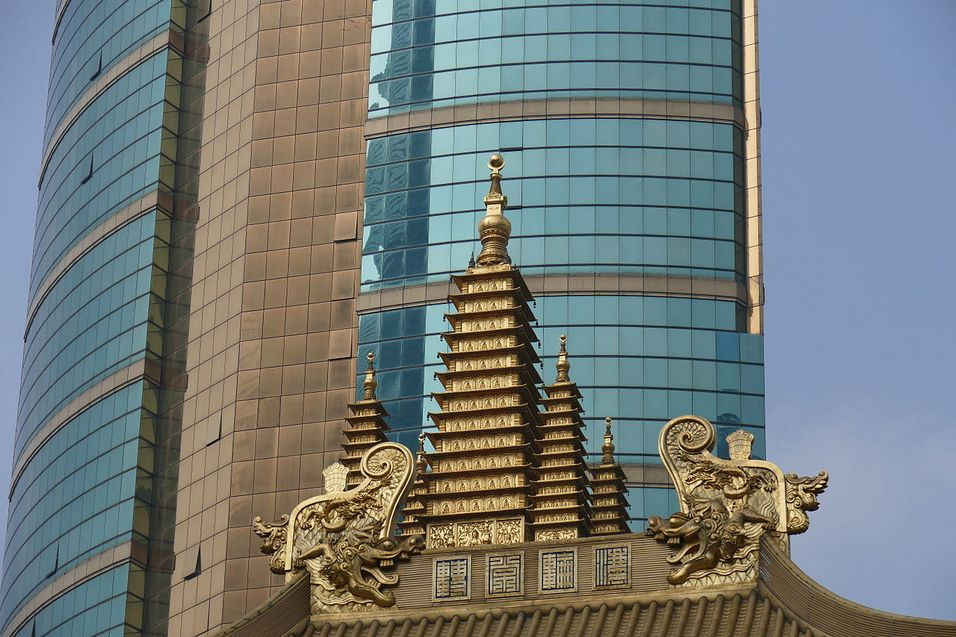 Religions are an enduring and essential element of all societies around the globe, and as such they provide a fascinating terrain for different enquiries into the human condition. From a socio-scientific perspective, the Study of Religions explores the historical and contemporary processes of how societies and religions shape one another. The Philosophy of Religion seeks a deeper pursuit of the kinds of questions religions pose, such as the nature of reality, the grounds of justice, or the problem of evil. Theology, in turn, evaluates religious truth claims through the study of canonical texts, historical practice, and doctrine. Given this breadth of the subject, the Theology, Religions, and Philosophy of Religion Tripos offers you an excellent entry point into the Arts and Humanities while equipping you with key transferable skills in the study of language, historical research, anthropological observation, and systematic argument.
Do I have to be religious to study Theology, Religion, and Philosophy of Religion?
We welcome applicants who believe that religions are important to think about, whether or not they are religious themselves. Students in the Tripos come from all faiths and none, and since we study and compare a range of different traditions, no particular religious perspective holds a privileged position.
How does the Theology, Religion, and Philosophy of Religion Tripos work?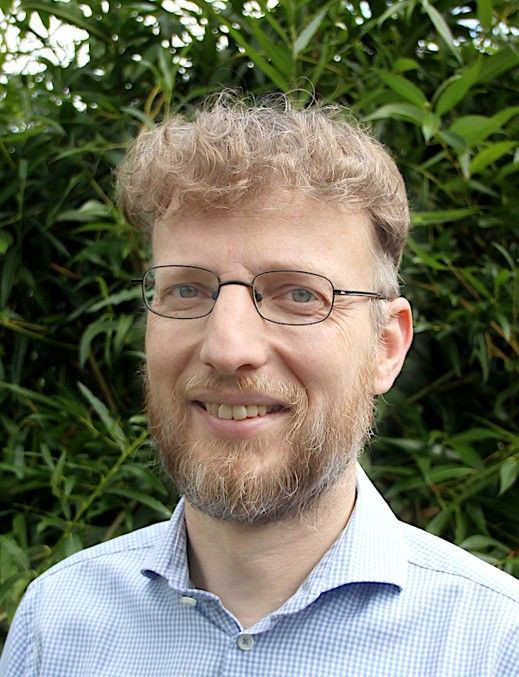 The Tripos is designed to help you develop and pursue your own interests in the subject, whether this is a particular query about the nature of religion, a comparative study of multiple religions, or an in-depth pursuit of one particular tradition. The only mandatory part is a solid introduction into the study of sacred texts, facilitated by two papers in the first year: an introduction to a scriptural language (Biblical Hebrew, Koine Greek, Sanskrit, or Qur'anic Arabic) and a paper introducing historical-critical methodology via a text from the Hebrew Bible or the New Testament. You will be free to choose all other papers from the Faculty's broad offer, in consultation with me.  As your Director of Studies, I act as your academic mentor throughout the degree, helping you develop your interests, advising you on academic questions, and finding the best supervisors for each paper. 
How is the Tripos taught?
The Theology, Religion, and Philosophy Tripos is taught in lectures, seminar discussions, and small-group teaching ("supervisions"). All papers are assessed through examinations or coursework essays, and in the final year there is the option of writing a dissertation, allowing you to conduct a small student-led research project. Supervisions provide formative assessments throughout the year, either in the form of short assigned essays or feedback on coursework drafts.
Why should I study the subject at Selwyn?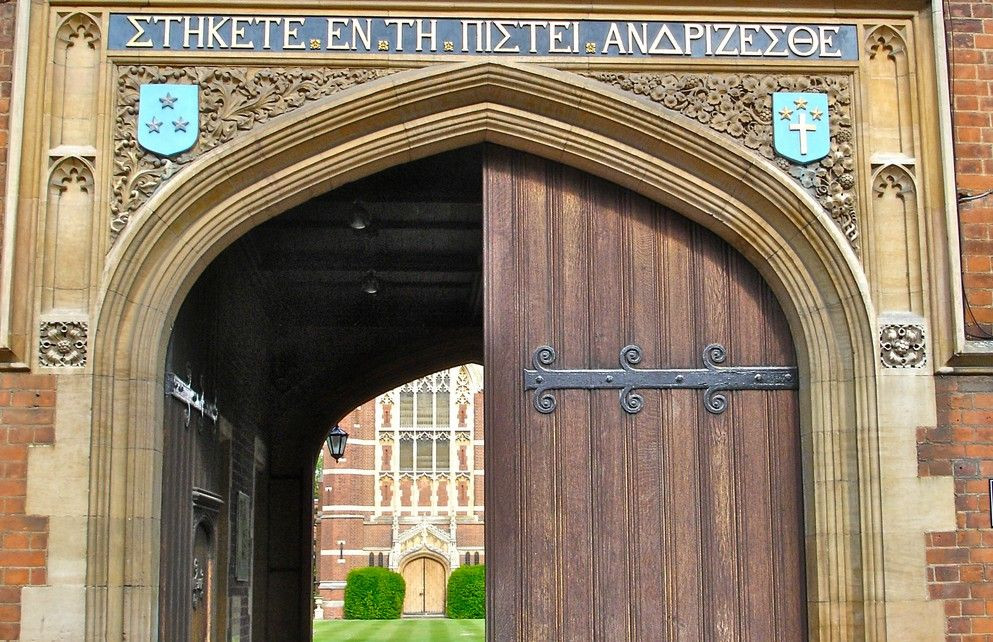 From its very beginning, Selwyn has had a strong tradition in Theology, Religion and Philosophy of Religion, and the College continues to provide a challenging and nurturing environment for the subject. We have more Fellows who specialize in Theology or Religions than most other Colleges and our library resources have been built up over a long period and are unusually strong. And besides, we are located right next to the Faculty, helping you save those precious minutes in the morning!
The subject at Selwyn
From its very beginning, Selwyn has had a strong tradition in Theology, Religion and Philosophy of Religion.  The College provides a challenging and encouraging environment for the study of the subject. Our library resources have been built up over a long period and are unusually strong. There is a thriving community of Theology, Religion and Philosophy of Religion students in the College, both undergraduate and postgraduate, and we organise regular meeting opportunities for mutual encouragement.   Selwyn also has more Fellows who specialise in Theology than most other Colleges.
Theology, Religion and Philosophy of Religion students at Selwyn are given special encouragement, above all, to enjoy the subject, and particular care is taken to ensure that each individual can study the papers that most interest them in the way that suits them best. And because they enjoy what they are doing, they also do well: for several years now, almost every Selwyn student in all the Parts of the Tripos has gained nothing lower than a First or 2.1.
Selwyn is also superbly situated for students studying Theology, Religion and Philosophy of Religion.  The Faculty building stands immediately next to the College.  This means that Selwyn students are well placed for getting to lectures and classes, for seeing people in the Faculty, and for making use of the excellent Faculty Library and other facilities.
The Teaching Fellows
The Director of Studies is Dr Jörg Haustein, who is also Lecturer in World Christianities at the Faculty. Our former Director of Studies, Dr Alison Gray, Tutor in Hebrew and Hebrew Scripture at Westminster College is a Bye-Fellow of the College.
Qualities we are looking for
We are looking for students who are enthusiastic about the subject, and who are interested in pursuing questions about various religions in a careful and constructive way. Our students belong to any religious tradition or none; and it does not matter whether they have taken Religious Studies as part of their A-levels or not. In fact, our students come with very different experience and interests in the subject. Some pursue theological inquiries, others seek to answer philosophical questions about life, and still others are primarily seeking to understand the role of religion from a socio-scientific perspective.
Those who teach for Selwyn find the subject fascinating in all its breadth, and they want those who come to share the fascination. The course is rewarding but also demanding, and we seek evidence of strong motivation as well as excellent academic ability.
Interviews
There will usually be two interviews. The main subject interview is with Dr Haustein and another academic, and lasts for 25 minutes. Applicants will be asked to send two of their essays to the College in advance of the interview. They will also be given a brief passage to read shortly before the interview. This passage, along with the essays, will provide a starting point for discussion, but the interview will also range more widely over candidates' aptitude for and understanding of the subject.
You will also have a shorter general interview. This is intended to let us find out more about your motivation in applying for Theology at Cambridge. It is intended to give us a fuller sense of your aptitude for your chosen course, the maturity of your approach towards academic work, and your interests in and beyond Theology.
In both interviews, the intention is to give each candidate every possible chance of showing themselves at their best, and a real effort is made to help candidates feel at ease and able to perform to the best of their ability.
Written work
Candidates will be asked to submit two copies of marked pieces of recent and relevant class-work. If you are studying Religious Studies and/or Philosophy at A2-Level then we would prefer to see an essay from this course if possible.
October 2023
TRPR

 on the Cambridge YouTube channel