Body
Roger Mosey is the Master of Selwyn College and a Deputy Vice-Chancellor of the University of Cambridge.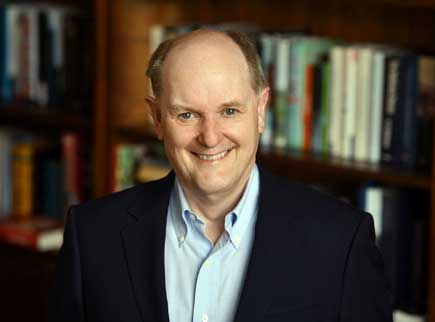 Previously, he spent most of his career at the BBC. His final role was as Editorial Director, and previous jobs included being Editor of Today on BBC Radio 4; Controller of BBC Radio 5 Live; Head of BBC Television News; Director of Sport and the BBC Director of London 2012.
Roger was born in Bradford in 1958 and educated at Bradford Grammar School, followed by Wadham College, Oxford, where he was a William Akroyd Foundation scholar and was awarded a degree in Modern History and Modern Languages.
After university he started work at Pennine Radio, Bradford; and his BBC career began in 1980 when he joined BBC Radio Lincolnshire as a reporter.
Roger's first job in network radio was on The Week In Westminster, and he then moved to Today as a producer and to the BBC's New York bureau before becoming Editor of PM in 1987. He was Editor of Radio 4's Today programme from March 1993 until his appointment as Controller of 5 Live at the beginning of 1997.
Under Roger's editorship, Today won Sony Gold Awards in 1994 and 1995, and was the Broadcasting Press Guild's Radio Programme of the Year in 1995. Radio 5 Live was named the Sony National Radio Station of the Year 1998.
In his time in BBC Sport he oversaw the coverage of the 2006 World Cup and the Beijing Olympics. He then led the BBC's London Olympics coverage across all platforms and genres, which has won multiple awards including from the Royal Television Society.
He was elected Master of Selwyn College in 2013. He was appointed as one of the Deputy Vice-Chancellors of the University of Cambridge in 2018. He is a Syndic of the Fitzwilliam Museum in Cambridge. He sits on the University Equality & Diversity Committee, and chairs the management committee of the Family Research Centre. Roger is also president of the University Rugby Football Union.
His interests include football – he is an Arsenal season ticket holder – music and politics. He has written for many national publications, ranging from The Sunday Times and The Guardian to The Spectator and The New Statesman. His book about news, sport and politics at the BBC – "Getting Out Alive" – was published in the summer of 2015. It includes a section on Selwyn and Cambridge.
Roger was awarded an honorary doctorate by the University of Lincoln in 2011; by the University of Bradford in 2013; and is a fellow of the Radio Academy and the Royal Television Society.