Body
Canon Hugh Shilson-Thomas, Dean of Chapel and Chaplain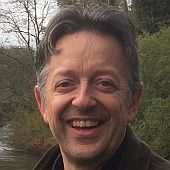 College Room: Old Court D7A
Telephone: 01223 335 875
Email: hds21@cam.ac.uk
Hugh studied at Exeter College, Oxford, and then came to Westcott House in Cambridge to continue his Theological training. After Chaplaincies at Kingston University and Robinson College, Cambridge, and a Master's at King's College, London, he moved to Church House, Westminster. There, he worked in the Education Division of the Archbishops' Council, as the Church of England's National Adviser for Higher Education and Chaplaincy for five years. Hugh was appointed to his post at Selwyn in 2008, and lives in Cambridge with his wife Annabel (also a priest). Hugh is also Chaplain and Director of Studies in Theology at Newnham College, and for nine years served on the Chapter of Ely Cathedral as a Chapter Canon.
Chapel Administrator
This post, formerly held by Caroline Stafferton, is currently vacant.
Telephone: 01223 746 950
Email: chapel-administrator@sel.cam.ac.uk
College room: Old Court D7B
---
Sarah MacDonald, Director of Music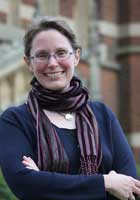 College Room: Old Court D12B
Telephone: 01223 335 877
Email: seam100@cam.ac.uk
Sarah came to the UK from her native Canada in 1992 as Organ Scholar of Robinson College, Cambridge, after studying at the Royal Conservatory of Music in Toronto with Leon Fleisher, Marek Jablonski, and John Tuttle.  At Cambridge she studied the organ with David Sanger. She has been at Selwyn since 1999, and is the first woman to hold such a post in an Oxbridge Chapel.  Sarah has played numerous recitals and made over 30 recordings, variously in the guises of pianist, organist, conductor, and producer; she is a winner of the Royal College of Organists (RCO) Limpus Prize. Sarah has taught organ and conducting for Eton Choral Courses, Oundle for Organists, the Jennifer Bate Organ Academy, and courses run by the RCO, and she has directed the annual Girls' Chorister Course at St Thomas' Church Fifth Avenue, in New York City and well as other residential choral courses in the States. Sarah is a Fellow of the RCO, and has also been an Examiner, a Trustee, and a member of the Academic Board.  She is also Director of Ely Cathedral Girls' Choir.
---
Caille Sugarman-Banaszak, Chapel Choir Administrative Assistant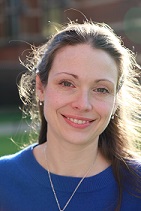 College Room: Old Court D12B
Telephone: 01223 335 877
Email: cps29@cam.ac.uk
Caille first came to Selwyn in 2001 where she completed both an MPhil (2002) and PGCE (2004) in History. Moving on to the glorious world of Secondary School teaching, she taught at the Parkside Federation in Cambridge until 2008. She then realised that music performance and organisation (something she always pursued) were more in line with her vision of the future. An active choral singer and soloist in both Cambridgeshire and Suffolk, she regularly sings with Cantilena Singers, directs the Lanwades Hall Players, and for the last 6 seasons has held principal roles with the Swaffham Bulbeck Summer Theatre. She can be found in Sarah MacDonald's room three or four mornings a week.
---
Yvette Murphy - Percy Young Senior Organ Scholar and third-year undergraduate in Theology (yfm22)
Adam Field - Junior Organ Scholar and first year undergraduate in Music (acf65)
---