Body
Arabella Milbank Robinson, Dean of Chapel and Chaplain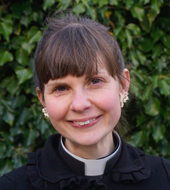 Arabella is a priest in the Church of England. After early years in Cambridge and Charlottesville, Virginia, she studied English and French followed by Medieval Studies at New College, Oxford. This was followed by a PhD in Medieval Literature and an MPhil in Theology from Emmanuel College, Cambridge. Arabella worked as a parish priest in Louth and its surrounding villages on the edge of the Lincolnshire Wolds before coming to Selwyn in 2022. She is married to a priest, Jim, who is currently fully occupied looking after her two children, Aubrey (7) and Ivor (1), their cat and two bantam hens. As Dean of Chapel, Arabella has oversight of all services and events in Chapel, and as Chaplain is a pastoral support to the whole College community. She endeavours always to have an open door, ear, or at the very least email inbox for you!
---
Jonathan Collis, Honorary Assistant Chaplain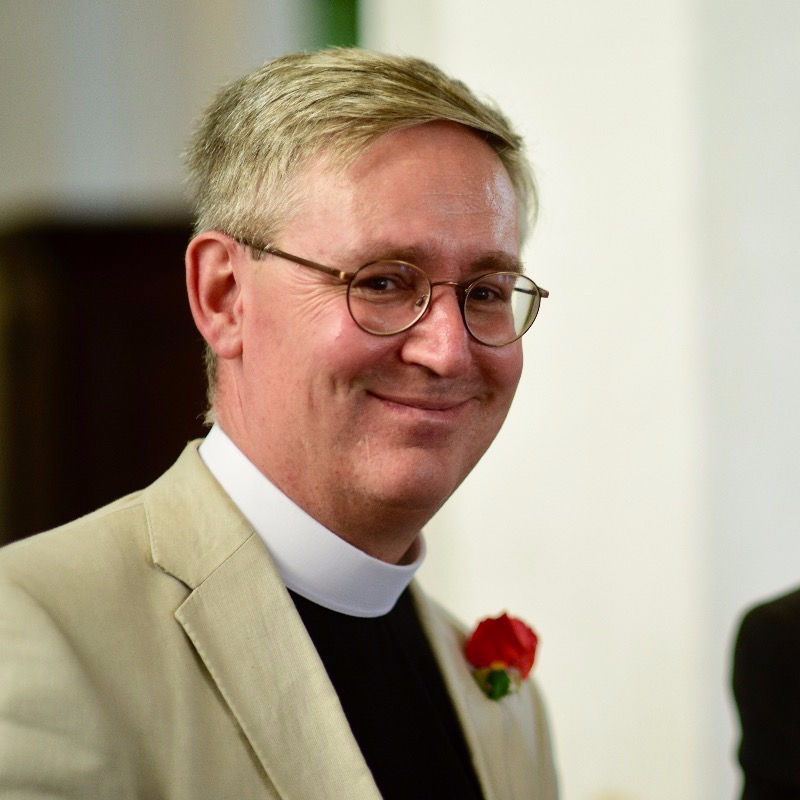 Jonathan is an old member of Selwyn, who read Classics and then Theology at the end of the 1980s. During his time as a worshipper in the chapel he was confirmed, and after a year in the Solomon Islands with the Melanesian Mission and five years issuing special marriage licences for the Archbishop of Canterbury went to Westcott House back in Cambridge to train for the ministry. He did a curacy in St Neots, and then spent seven years at Jesus College as chaplain and twelve years in the somewhat different milieu of Southend on Sea as a vicar before returning to Cambridge. He is now Rector of St Botolph's church at the end of Silver Street, whose parish includes Newnham College though for some historical reason carefully skirts Selwyn. His wife, Judith, is senior tutor of St Edmund's College, and has one daughter of sixth form age and another recently graduated. He is very pleased to be back and part of the team as assistant chaplain.
---
Rebecca Wilson - Chapel Administrator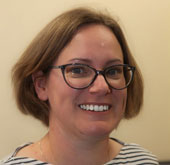 College room: Old Court D7B
Telephone: 01223 746 950
Email: chapel-administrator@sel.cam.ac.uk
Rebecca joined the team in June 2022, following a period of pandemic-extended maternity leave. Prior to this, Rebecca worked as Family Missioner for her local parish church, and is experienced in administration in many industries including travel, events, and museums. She is Mum to three lively children, Eli, Kit and Daisy, and spends the time when she is not at work playing with them! She is a deacon of her local Baptist Church, which would appear to take up any remaining 'free time'. 
---
Sarah MacDonald, Director of Music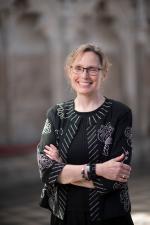 College Room: Old Court Old Archives
Telephone: 01223 335 877
Email: seam100@cam.ac.uk
Sarah came to the UK from her native Canada in 1992 as Organ Scholar of Robinson College, Cambridge, after studying at the Royal Conservatory of Music in Toronto with Leon Fleisher, Marek Jablonski, and John Tuttle.  At Cambridge she studied the organ with David Sanger. She has been at Selwyn since 1999, and is the first woman to hold such a post in an Oxbridge Chapel. Sarah has made over 35 commercial recordings, variously in the guises of pianist, organist, conductor, and producer; she is a winner of the Royal College of Organists (RCO) Limpus Prize. Sarah has taught organ and conducting for Rodolfus Choral Courses, Oundle for Organists, the Jennifer Bate Organ Academy, and courses run by the RCO, and she has directed the annual Girl Chorister Course at St Thomas' Church Fifth Avenue, in New York City and well as other residential choral courses in the States. She is a Fellow and Examiner of the RCO and a sought-after Fugue supervisor. She is also well-known as a composer, with over 50 published titles, and her liturgical music is performed worldwide. She is also Director of Ely Cathedral's Girl Choristers, Organist to the University of Cambridge, and President-elect of the Royal College of Organists.
---
Caille Sugarman-Banaszak, Choir Administrator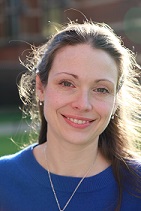 College Room: Old Court Old Archives
Telephone: 01223 331 395
Email: cps29@cam.ac.uk
Caille first came to Selwyn in 2001 where she completed both an MPhil (2002) and PGCE (2004) in History. Moving on to the glorious world of Secondary School teaching, she taught at the Parkside Federation in Cambridge until 2008. She then realised that music performance and organisation (something she always pursued) were more in line with her vision of the future. An active choral singer and soloist in both Cambridgeshire and Suffolk, she regularly sings with Cantilena Singers, directs the Lanwades Hall Players, and is a regular principal with the Swaffham Bulbeck Summer Theatre. She can be found in the choir music office three or four mornings a week.
---
Adam Field, Percy Young Senior Organ Scholar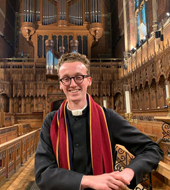 Adam is in his third year reading for a degree in Music. He accompanies the choir in its three weekly services, and assisting the Director of Music in the running of the choir. Alongside this, he is the Junior Secretary of the College Music Society, organising its weekly Sunday evening concert series and Thursday lunchtime organ recital series. Before a gap year as Organ Scholar of Portsmouth Cathedral, Adam studied for his A-levels at Whitgift School as sixth form organ scholar at Croydon Minster. His teachers have included Ronny Krippner and Stephen Farr. When not on the organ bench, he enjoys singing, the sacred polyphony of William Byrd, and playing the horn. Adam is a prize-winning Associate of the Royal College of Organists. He is also Organ Scholar of King's Voices, the mixed choir at King's College.
Shanna Hart - Assistant Organist and alumna (sh816)
Shanna is currently Director of Music at St Botolph-without-Aldgate, London, and Assistant Organist at Homerton and Selwyn Colleges. Prior to this, she was organ scholar at Selwyn (2014-18, where she read Music and History and Philosophy of Science), then Graduate Organist for Robinson College, Cambridge, and Joint Accompanist for St John's Voices (both 2018-2019), attaining her FRCO in 2019. She has played for several single-composer CD recordings with Cambridge college choirs, including those of Mathias (Naxos), Quinn (Regent) and Vaughan Williams (Regent). Shanna performs regularly as a recitalist. She was a semi-finalist in the IAO-RCO Organ Playing Competition 2022, and she has a particular interest in baroque music and counterpoint and enjoys teaching fugue and practical skills to Cambridge undergraduates as part of a varied teaching career. She also holds a full-time job at the Royal Society of Chemistry and in her spare time enjoys astro- and wildlife photography.
---