Body
The majority of students at UK schools and colleges will be invited for interview, provided that they are offering the correct subjects, are predicted to achieve the standard offer and have a track record to date which makes this likely.  This will vary by subject. The interviews are academically searching and provide us with important additional information; however, we do not select people only by interview – it is just part of the process.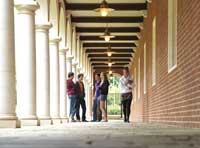 In subjects which are heavily oversubscribed we may decide not to call for interview those whose academic profile (e.g. assessment results, exam marks) makes it very unlikely that they would be successful in gaining an offer, no matter what the outcome of the interviews.
It is important that applicants regard the interview as an opportunity rather than an ordeal. We aim to put candidates at ease and give them the chance to show their abilities to best advantage. We realise that they will be nervous and that they will probably not have had such an interview before. We want candidates to do themselves justice and we would gain nothing from asking trick questions.
At Selwyn the majority of candidates have a general interview (about 15 minutes) and then either one or two subject interviews (between 20 and 30 minutes each). In the majority of these interviews candidates would not be faced with more than two interviewers.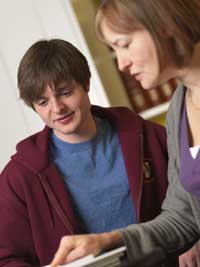 There is a great deal of useful information about interviews on the University website (including some video footage), which will help you to understand the process.  We strongly recommend that you study this material before you come for interview.
Special arrangements are made for candidates from Canada, China, Hong Kong, India, Singapore, and Malaysia to be interviewed in their own countries.  There is also a remote interviewing scheme in place for candidates from the USA.
The interviews are generally carried out in the first two weeks of December,  except in some small subjects where they may take place in the previous week.  In 2020 the interviews are likely to be held from Monday 30 November – Friday 18 December.