All students belong to the Selwyn student union, the JCR (Junior Combination Room, the name refers to both rooms and a union).
Table football

 

Space for socialising

 
Elected student representatives provide a direct voice in the running of the college facilities - gym, library, dining hall, cafe-bar, laundries, internet, music room, sports ground, gardens ...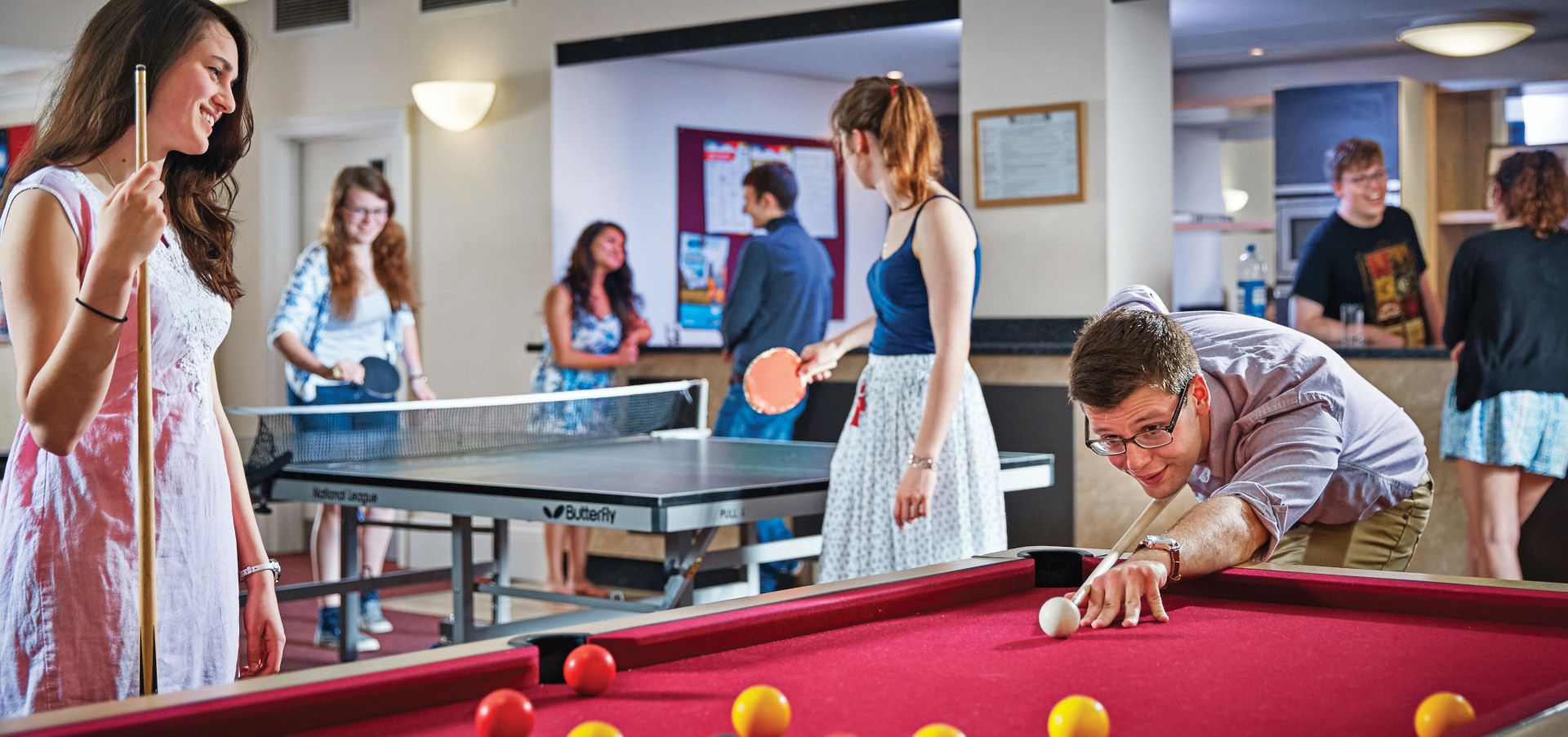 There is more than one 'room': JCR members have their own student space which has a meeting room, games room (table tennis, pool table, etc), TV room (films and gaming) and a small shop.

The Cafe-bar is a bright space that can be used for much of the day and evening for working and socialising - hot and cold drinks as well as food are available.
The dining hall is traditional in style which is in contrast with the modern servery area.