Body
Year 12 Summer Schools 2022
Applications are now CLOSED. We will be reviewing each submission over the coming weeks and will be in touch with every applicant, successful or otherwise, with the outcome of their application and next steps as soon as possible.
Our schools will run across 28 June to 6 July (both dates inclusive) and there are seven different Summer Schools to choose from. 
28-29 June 2022: Medicine Summer School.
29-30 June 2022: Engineering Summer School. 
29-30 June 2022: History and Politics Summer School.
4-5 July 2022: Society, Literature and Culture Summer School. 
4-5 July 2022: Physical Natural Sciences Summer School. 
5-6 July 2022: Language and Linguistics Summer School. 
5-6 July 2022: Biological Natural Sciences Summer School. 
You can find information on all of our undergraduate courses on the university website.
Most of our Summer Schools have subject-specific requirements. You must be taking the appropriate A Level:
Medicine - A Level in Chemistry
Engineering - A Level in Maths
History and Politics - A Level in History
Physical Natural Sciences - A Level in Maths
Biological Natural Sciences - A Level in Biology
The Society, Literature and Culture & Language and Linguistics Summer Schools have no subject-specific A Level requirements.
There are around 20 places on each summer school so we can recreate the small group teaching - supervisions - that all Cambridge students receive. All Summer Schools will feature academic lectures and sample supervisions with our Fellows and social time with each other and with some of Selwyn's current undergraduate students. Arts subject Summer Schools will also include an archive/university library visit, and science Summer Schools will feature a lab visit and practical experiments.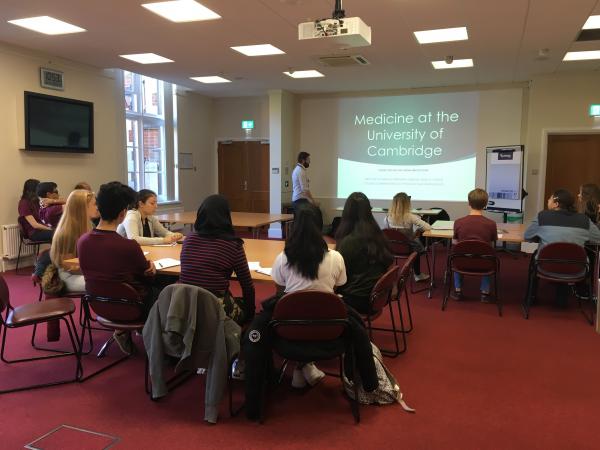 Our Summer Schools are open to state school students only. All of our Summer Schools are completely free to attend. You will be provided with free food and refreshments for the duration of your stay at Selwyn College. Please choose wisely when deciding on which summer school to apply for. We are looking for students who are passionate about studying their chosen subject at a high level. When applications open, take care to fill in the application form correctly, and fill it in in one sitting as you will not be able to go save your progress. Please ensure you have your parents or guardian's permission before you start. We are especially keen to receive applications from students currently underrepresented at the University of Cambridge. You can find more information about Widening Participation here. Travel bursaries are available for students who are in receipt of Free School Meals and/or who are Care Leavers.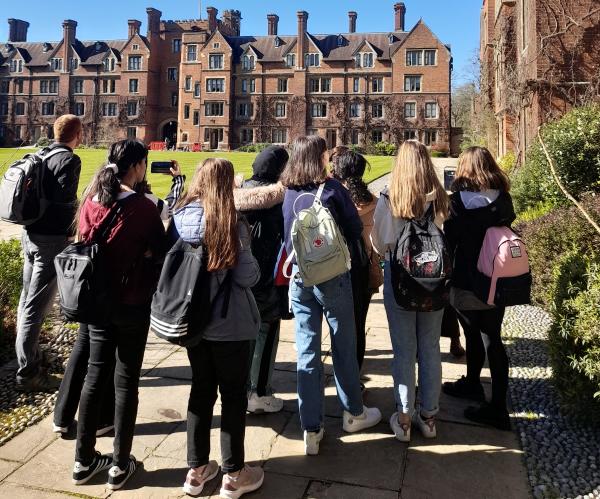 If you have any questions please do not hesitate to contact our School Liaison Officers on schools-liaison@sel.cam.ac.uk. 
Please note: These events are held in line with Selwyn College's COVID-19 safety policies. All students and staff who attend will receive information about these policies prior to the visit and are expected to adhere to them at all times.
These visits may be cancelled at any point as a result of restrictions imposed by the University of Cambridge or the UK government.